Crisis management learnings
3 episodes with the scenario of dealing with the crisis and the post-crisis recovery. Screenwriter but also on the stage of the drama FIRE 4-8 August 2021, myself
My personal experience during the relentlessly huge and many fires that our Homeland faced in the first week of August 2021 makes me write this article.
-As a medicine for my own recovery &
-Because I have many useful things to suggest for your personal safety and inner balance.
The biggest finding is that we are ALL exposed to all kinds of natural disasters, fires, floods, earthquakes, etc.
-One day your own door will knock.
– There are no safe material means of protection.
-The most important mean is your mind and especially your beliefs.
I am not in a position to know if there are universal forces of conspiracy. But I know that extreme natural disasters come from extreme ecological disasters such as global warming.
The measure has been lost, we moved away from the virtue of prudence with the modern interpretation, the golden mean, the management of the resources of nature and people, the energy, the knowledge, the material goods, etc.
I'm thinking about the lesson from Johnson Spencer's wonderful book on change management, "Who got my cheese?". Are we rightly looking for new cheese, a new planet, and should we leave our land because the cheese is running out?
The biggest lesson I learned these days is this
The consequences of this ecological bleeding will come to me and to you. They will knock on your door regardless of where you are on most of the planet earth.
What will you do about it?
-Will you be voluntary, will you do nothing, will you be left to fate, to luck or to a third party?
-Will you turn the page, will you forget convincing yourself that something like this will happen to others, to the bad, to the rich, to atheists, to America, to some distant country that you will never go to?
-By voting for another government, participating in a demonstration, shaking social media in the air with aphorisms, opinions, words of sympathy, photos about Pulitzer, you will exorcise evil, you will protect your family, the future is yours and your children?
The above is human impulsive behavior due to stress and negative emotions, insecurity, fear, imminent danger, after this so "revealing" experience that they call the worst in 40 years of our country. Apocalyptic in how exposed we are, in how vulnerable we are, in how much fear can swallow us.
"To live every day like there is now tomorrow, it is a great nonsense.
Personally, this view depresses me. Because we lose the presence. I suggest that it is much better to live every day knowing that there is a day after, there is tomorrow, as long as you are prepared for what is due to you.

What do you think;"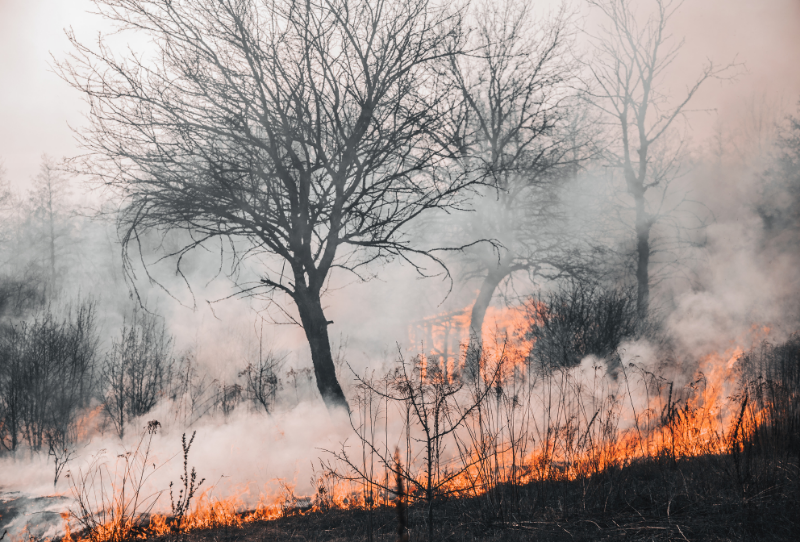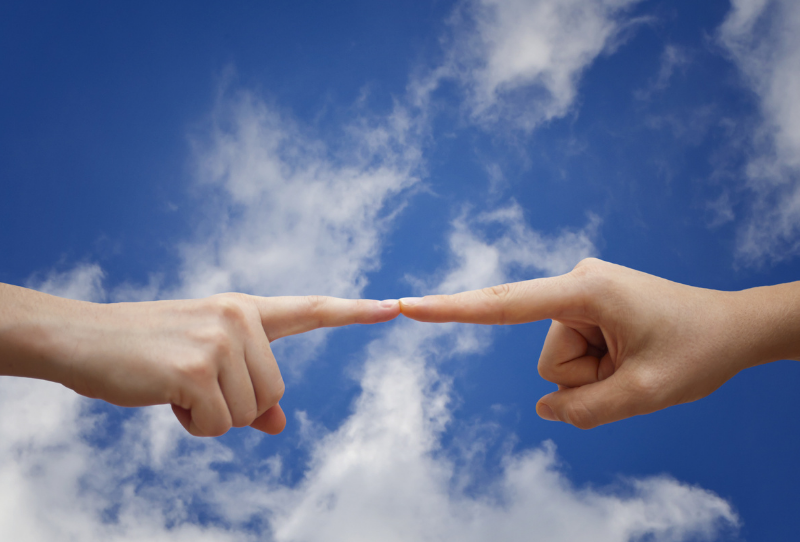 THE FEAR
Fear is a negative feeling that either makes you petrify or attack, that is, act impulsively and not logically. Your judgment is affected and you make the wrong decisions, so you do the wrong thing.
We experienced a new fear of the catastrophic fires that came and added to that of the pandemic, not additionally but incrementally.
I share with you the unprecedented experience I had with my family on Thursday, August 5 with the 100 fires on different fronts in a few hours, where one of them threatened Kryoneri where I live.
Fire coming from the Royal Estates in Tatoi, a landscape of incomparable beauty with rare fauna that does not exist anywhere else in Greece. A place of recreation, of history – the picnics we did with my children when they were young until now in the pandemic, this place was our essential breath.
I also admit that I lived in a bubble, I was afraid of it (having experienced the first fire on Parnitha in 2007 – incalculable ecological disaster and then in inaccessible places) but I did not imagine that it would happen in this divine place. God finally, has protected our houses in Kryoneri. How do divine choices go? My house has been saved but some others have been burned. Am I a better person and the other is not? It certainly does not go that way because God is merciful.
What is certain is that our salvation has been contributed by the human forces, the civil protection, the police, the firefighters, the volunteers, etc. I saw it with my own eyes.
How grateful I am !!!
How proud of the lionhearts, the firefighters, the volunteer firefighters, and all the others who were there in the war against fire!
The learnings
1. I believe in the greatness of the human intellect that created this masterpiece of civilization, even if in its course the most abominable, the worst works against its evolution took place.
2. I believe in unlimited human adaptability.
3. I believe in human realistic romance that makes us not give up on our dreams, to continue our journey in this beautiful world.
4. I believe in the evolution and progress that comes after each new experience.
5. I believe in the existence of a higher universal good that balances and harmonizes the good and bad forces.
The above 5 beliefs strengthen my motivation for life and activation to find the antidote to the fear that overwhelmed even me despite my stoic training.
THE ANTIDOTE TO FEAR
An antidote to put it in your life in doses or all together, as it suits you.
I CAN = SKILLS + KNOWLEDGE + EXPERIENCES
I WANT = MOTIVATION = DESIRE + NEEDS + BELIEFS
In order to be able to get the antidote to fear and take a healthy and balanced position in society (a positive puzzle), you need to have no limiting beliefs eg nothing changes, the system is to blame, it depends on others, I can do nothing, what people will say, etc.
Replace them with reinforcing positive beliefs such as the 5 above that I mentioned that motivate you, that is, the reason to control fear and replace it with what I will mention below.
FAITH AND ACTION
I can include spiritual, physical, and mental abilities such as virtues.
Specifically, the following 4 fundamental virtues were proposed by the Stoics.
-Judgment
-Courage
-Justice
-Self-control
I divide this experience into 3 episodes
EPISODE 1- CRISIS MANAGEMENT
For me as an antidote to fear we need
AWAKENING
PREPARATION
PEACE OF MIND & SOUL
ACTION
The above is our appropriate behavior in times of crisis –
Specifically:
-Fire with the possibility of coming to our area
-Continuous credible information, preparation of the evacuation plan, the things we would take with us, risk assessment, faithful adherence to national instructions and orders.
EPISODE 2- RECOVERY
Appropriate post-crisis behavior – when we are safe in the shelter.
GRATEFULNESS – FORGIVENESS
TIME FOR TREATMENT FROM TRAUMATIC STRESS
INSTRUCTIONS FOR EPISODE 2 – CURE
TREATMENT FROM TRAUMATIC STRESS
Time of essential connection with the self, with your inner strength, with the help of mindfulness and grounding with mother earth. (bare feet on the ground, swimming). Additionally, I get positive energy from the positive human interaction and connection that cultivate my feeling of love and security.
I set limits around myself, I do not hear external voices that detune me, deceive me, perpetuate fear, victimization, and manipulation.
Gratitude exercises: All this week I will do gratitude exercises for myself and my family, I will take my time to rediscover the center of my point of balance, to feel my energy coming back, to connect with my inner truth and power and my loved ones.
EPISODE 3 – ACTION – RETURN
Offer-return
All those who have not had this experience, instead of being overwhelmed by fear of the future or a temporary joy, or voluntarily blinding that something similar will not come to them, it is liberating to feel gratitude.
I will do the same. I feel grateful that we have been saved but also sad for others who lost their property and of course for the huge ecological disaster.
In this case, the remedy is to give something back. I will think about it with a clear mind and I will do it.
Receiving is Giving
Giving is Receiving
When you receive you need to give something back in order to maintain your balance and be in your center.
We have values or rather we claim that we have. Do we have virtues? Do we recognize the greatness of life with judgment, justice, self-control, and courage? The fundamental virtues borrowed by the Stoic philosophers from Aristotle.
If we decide to live our lives with virtues. How happy would we be? How much better companions, parents, friends, and citizens would be?
Last LESSON OF LIFE
I am grateful and proud of my family, for the sobriety, the communication, the coordination, the care, the harmonious interaction, the love. I could not do anything without them, but my biggest realization when I was making "the suitcase with the valuables" is only one.
MATERIALS ARE REPLACEABLE
And that was a great relief 
People are all my treasures !!!
I am also grateful that I can continue to write and work normally.
The advancement of technology has helped me a lot because most of my work is on the cloud.
3 EPISODES IN THE FIRE AUGUST 2021
EPISODE 1 – CRISIS MANAGEMENT
EPISODE 2 – RECOVERY
EPISODE 3 – RETURN
Dedicated to every realistic, romantic lionheart.