Short Bio 
Barbara Asimakopoulou is a top, award-winning Executive & Team Coach, # 1 Executive Coach in Athens, HR Award for the most innovative leadership skills' development program, international recognition by ICF Foundation "Gift of Coaching Collective", accredited ICF professional coaching education provider, visionary and innovative entrepreneur, author and speaker with an international reputation and one of the leading women leadership thinkers in Greece.
Her unique signature comprises the wise teachings of Greek philosophers.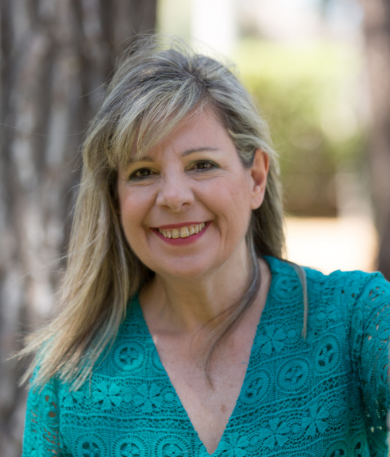 https://www.linkedin.com/in/barbara-asimakopoulou-mba-pcc-16bb78b/
https://www.facebook.com/Barbara.Asimakopoulou.MyPage
https://www.instagram.com/barbaraasimakopoulou/
https://twitter.com/asimakop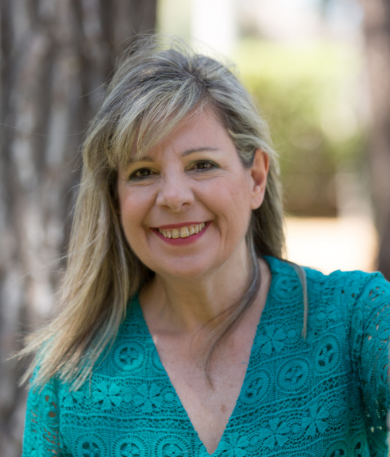 ICF Professional Certified Coach, Marshall Goldsmith Leadership Coach, EMCC Team Coach
@barbaraasimakopoulou Linkedin/BarbaraAsimakopoulou
Barbara Asimakopoulou is a top award-winning Inner & Outer Leadership Coach. Ranked #1 Executive Coach 2021 in Athens, HR Award-winning for the most innovative leadership program, and international recognition by ICF Foundation "Gift of Coaching Collective". She is one of the top Greek female leadership thinkers with an international reputation and a remarkable career as an entrepreneur (CEO & Founder of HRE), accredited by ICF coaching training provider, senior executive, and masterful HR consultant for more than 25 years.
She has supported a great number of visionary leaders, professionals, and entrepreneurs, to light up their own paths, claim high standards, and personal and collective happiness.
Furthermore, she coaches teams to be aligned, energized, and achieve excellent results, and she supports companies to transform their culture.
Through her programs, 1-1 coaching, team coaching, workshops, books and events, and a broad combination of knowledge and expertise within coaching, positive psychology, philosophy, business, management, and science, she has supported a great number of visionary senior executives, professionals, and entrepreneurs, to become better leaders and happier people.
Moreover, she coaches individuals to be aligned with their values, gain confidence, achieve positive, lasting change and increase their performance and satisfaction at work.
In particular, Barbara has worked with many women to encourage them to speak up and claim more. Her vision is to inspire and empower women to crack the glass ceiling and gain more impactful leadership roles in corporate, political, and social environments.
As a coach and entrepreneur, Barbara has developed a distinctive personal coaching signature based on the words of wisdom of Greek philosophers and positive psychology and has created the pioneering "Philosophy & Coaching in Practice™" methodology. Through this methodology, individuals learn about their own values and that of ancient Greek virtues in order to live a meaningful, fulfilling, and rewarding personal and professional life.
She is an associate of the National Kapodistrian University of Athens, and the author of two E-learning programs "Coaching Leadership in the footsteps of Socrates" and "The Profession of Recruiter-the Coach Recruiter".
Moreover, she designed and leads the unique and popular professional coaching education  ACSTH by ICF  "Coaching Skills & Tools in Practice" (e-learning & face-to-face, ).
After 10+ years as a senior HR executive in multinational companies such as TITAN Cement Group, she founded Human Resources Expertise (HRE) in 2000 to assist companies of all sizes to deal efficiently with human development.
Barbara has cooperated with the most distinguished companies such as Diageo, Beiersdorf, Leo Pharma, Bayer, Janssen, Generation Y, Intracom Defense Electronics, Titan Cement Company, Unisol SA, Kone SA, Bluegr Resorts, Vodafone, Sephora, Alfa Laval, Rina.
She has been ICF Greece Founding Member, President 2015, and board member.
She leads actions and creates communities with social impact such as "Your Time of Power", "Rebounders", the V.I.P Coaches (Visionary, Innovative & Powerful Coaches, the Alumni of the Coaching School), and the annual hybrid international conference COACH NOW.
Barbara is an accomplished keynote speaker and a published author on coaching and leadership. Her most popular books are "The art of peace in the workplace",  "Inner emancipation" and "The Coach Journal- Selfreflections".
Niche areas:
Team & Leadership Coaching for executives and professionals
Female Leadership (Femininship™)
Wisdom-based, Philosophical coaching (Philosophership™)
Building Coaching Culture at Work
Academic Qualifications:
Master in Business Administration, with a major in Human Resources from  ALBA Graduate Business School, Athens, Greece
Post Graduate Diploma in Business Administration with major in organizational Psychology from «Institut d'Administration et Gestion» I.A.G. Université Catholique de Louvain-La- Neuve, Belgium
BA in chemistry with a major in biochemistry.
Professional Qualifications:
Certified Leadership Coach by Marshall Goldsmith Stakeholder Centered Coaching
Professional Certified Coach -credentialed by ICF,
Team Coaching Certified Coach by Global Team Coaching Institute – P. Hawkins & D. Clutterbuck.
Team Coaching Accreditation by EMCC
Positive Psychology Certification, "Becoming the best version of you" by Tim Lebon, City University, UK
Practitioner Narrative Coach™ by Dr. Dave Drake
"Coaching Presence – Foundations" by Tunde Erdos
Certified Global Leadership Coach by GCG
Coaching Certification by Coach University
Certified & qualified to hold a license to use
• 360 assessment Marshall Goldsmith Global Leader of the Future
• S.H.L. Occupational Tests and Personality Questionnaires
Her Philosophy:
I am a creative and very empathetic professional full of positive energy and passionate about connecting with high potential, visionary people. I want to transform their lives, allow them to master their self-awareness, and be focused and unstoppable toward their goals. Finally, to create an outstanding & thriving Life Plan. My ultimate mission is to energize people to create miracles they could never imagine before and live their life to the fullest.
As their fairy godmother, I inspire them to light up their own path and expand their horizons by developing a unique personal worldview and philosophy (vision and values) based on words of wisdom from Greek philosophers.