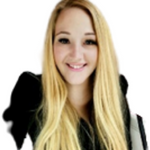 Self -improvement, Spiritual Awakening and Leadership
Efie Christou, ACC
CSTP 1 Graduate, Coach for Teenagers & Adults' personal development and wellbeing | English Teacher
I was looking for a program of high standards. for Self -improvement, Self -awareness, Spiritual Awakening and Leadership! Adequately resourced by Enlightened Teachers who would equip me with the right supplies to proudly stand as a human being and as a professional in my Life's work! I found it in this program! And in the face of Barbara Asimakopoulou, this excellent teacher who shows you where to look but doesn't tell you what to see! I highly recommend it !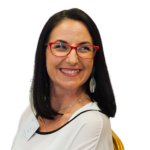 The best choice for training and change
Fay Papas, ACC
CSTP 5 Graduate | Life Coach, Youth & Education | Teacher of English
Comprehensive training in Coaching combining theory and practice. Ms. Asimakopoulou's talent and contagiousness give a wonderful dimension to the program. Her incredible ability to choose partners has brought remarkable and accomplished people to this program who have taught and inspired us! Ground was created for development, and I was so excited that I wanted more. Overall, the program delivered what I expected. The positivity and fun at our meetings, my bonding with classmates, and the feeling of belonging will always accompany me!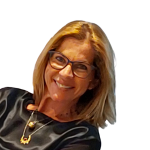 Self-awareness and power
Ersi Stefanou, ACC
CSTP 5, Talent Director Newrosoft
I feel very grateful to have attended and completed Barbara's program. I thank her for accepting me in her program and teaching me so much! I further developed the skills required to become a good coach, but more importantly, I got to know myself. It was a magical journey of self-awareness and strength. It was a trip where together with my classmates, we understood in practice the power of personal motivation, the power of the mind, and the power of self-awareness. You can achieve everything as long as you know what you want - your goal -why it is essential to you, what you are willing to do to achieve it, and how you will achieve it! And how beautiful and complete you feel when you see it done! Abundance flows…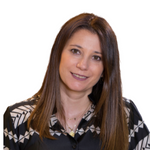 The Ultimate Guide!
Dora Lykaki
Product & Marketing Director, Coach
Professional Coaching Beyond represents the ultimate tool for a newly certified coach facing the question, "What's next?". This guide dramatically contributes to the development of our coaching practice. I was captivated. It answers all the questions for a coach after completing the training. It is the means to develop into a thriving professional coach. Thank you, Barbara, for this fantastic work!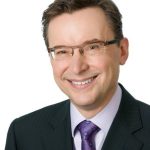 You will learn how to set yourself free!
Dave Wondra
President, Wondra Group, LLC. Inducted into the International Coaching Federation Circle of Distinction.
It ends up there is something new under the sun. Barbara Asimakopoulou explores the deepest roots of coaching, embedded in the philosophies of Socrates, Plato, and Aristotle. This is much more than a typical book on coaching or leadership.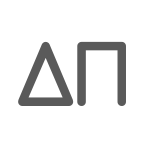 "Loud present of philosophical thought"
Dimitris P.
Vodafon Greece
A concentrated loud presence of philosophical thought in today's time with direct application in our daily lives, as a beacon that helps everyone redefine our goals, attitudes and thoughts by taking an active role in our lives.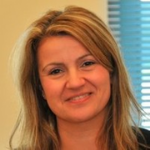 "Big gain"
Elena Pantelidou
Health & Safety Vidafon
The Keep Calm & Stay Positive program responded to our people's needs for more positive thinking and discharge techniques. Participants discovered another perspective on their way through philosophy and they experienced with enthusiasm small and different doses of meditation. It was a big gain for those who attended, both in personal and professional level, focusing on the additional benefits in customer management.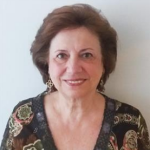 Book of Reference , source of power
Nansy Papalexandris
Emeritus Professor HRM AUEB
Each page hides something valuable. It is a reference book that you can refer to often to draw strength, inspiration and lessons. I have known Barbara for years and I believe that she is a living example of optimism, search for truth and effort to help those around her by transmitting the valuable knowledge and experiences she has gained from her serious studies and rich professional experience.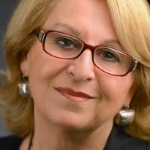 Masterpiece
Anna Karamanou
F. Chairman of the FEMM Committee, European Parliament
The book masterfully shows you how you can enrich your life and fulfill all your dreams, through Socratic self-knowledge, utilization of your potential, belief in values and the exercise of leadership according to Aristotelian ethics and logic. It is a book with clear writing, which combines scientific knowledge with the practice of modern coaching and can, at the same time, become a tool of internal personal revolution and social prosperity.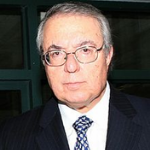 Great book
George Babiniotis
Professor at the National and Kapodistrian University of Athens
Your book "Inner Emancipation" for leadership is great. You utilize a wide variety of factors - ideas, spiritual elements, mental qualities, etc. - that actually shape and characterize the leader. Frequent reference to Socrates adds another dimension to your book. Congratulations.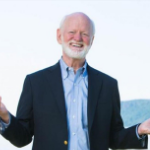 An incredible leadership resource
Marshall Goldsmith
Thinkers 50 #1 Executive Coach and two-time #1 Leadership Thinker in the world. New York Times #1 bestselling author of Triggers, Mojo, and What Got You Here Won't Get You There.
from Barbara Asimakopoulou! Become an effective and moral leader that achieves your goals and leads your team to high performance with Inner Emancipation.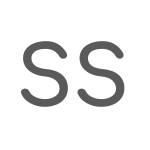 "A candid and thoughtful interaction"
S.S.
Practice Manager, West and Central Africa The World Bank
It was great to have a candid and thoughtful interaction on my key challenges and vision. Our conversation allows me to reflect on my leadership vision, including setting goals to progress incrementally towards my goals and ambition.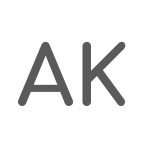 "Even 1 hour was transformative"
A.K.
Senior Director at World Bank Group
My main take outs were to persevere in trying to engage the team, even if right now their attention is elsewhere, and not to fret over things I cannot change. The quickness and vigor with which you challenged me was a surprise at first, but was effective. The discipline of identifying which problems cannot be solved, Stoic-style, helped clarify my way forward.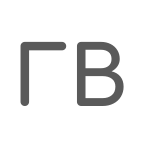 "I feel ready for my take off"
Ioannis Vlachakis
Business Consultant, Crete
I feel that a way has been opened for me and everything that has been mixed in my mind for so long, today has come into a series. I feel that he showed me the wings that I hide inside me and how ready I feel for my take off.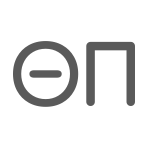 "Very rich content"
Theodoros Panelis
Cosmote e-value
Lively, complete on a theoretical level that focuses on coaching from different approaches, interactive, with very rich content and case studies that apply in practice each theoretical part. One of the best seminars I have attended.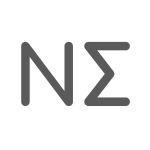 "Open my way of thinking"
Nikos Sakellariou
Medical Representative
I discovered important things for myself and it gave me the will to change and do things that will make me stand out and make me better! Guided by Ms. Barbara Asimakopoulou, charismatic and very capable, who inspired us all the way. Coaching Leadership, in addition to personal improvement, also helped me professionally for better performance and development, learning to claim what I deserve!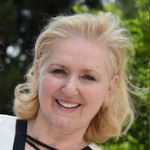 "Its immediacy eliminates any distance"
Lydia Antoniou
Founder of Lydia's Homemade Pastries
A new model of leadership that offers people self-knowledge and strength to proceed to their personal and professional fullfilement. Many congratulations to Mrs. Barbara Asimakopoulou. Her immediacy eliminates any distance and her teaching "Socratic Method" challenges, motivates and commits, with the aim, "to live the life you deserve, a life with meaning".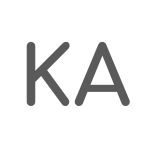 "The best version of ourselves"
Kleopatra Anerousou
Entrepreneur
"An excellent program that puts you in the" search engine "called coaching to dig deep for your truth. The excellent Ms. Asimakopoulou, with mastery challenges us and invites us to this wonderful connection and alignment with our values, with ancient Greek philosophy and how we could become the best version of ourselves! "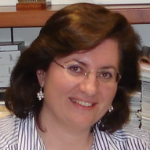 "Important and effective program"
Ioanna Georgiou
HR Executive
I am ready to create vision with my team to which everyone will be engaged. Important and effective program.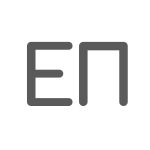 "We have the power to influence our lives"
Efi Papadogianni,
Director at KONE
And our wider environment even with small simple things! I also learnt to be able to react to challenges such as "what do we do in this situation where we are?"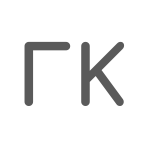 "Exceeded my expectations"
Giannis Kreatsoulis
Agency Manager NN Hellas
This program exceeded my expectations. Trainers immediately won the sincere and enthusiastic participation of my sales people and overcame any initial reservations. I was impressed by the atmosphere.. Smiles and energy.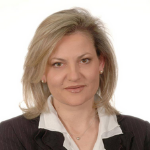 "You're an excellent guide"
Elena Lekaki, MSc
Insurance Consultant
Dear Barbara, Thank you for the excellent "professional know-thyself journey" . It was a great experience in setting priorities, objectives and clarifying thinking. By your worthiness and competency you managed to give me guidance, and with your humanity to touch me and make our coaching more effective. You're an excellent guide and I really enjoyed this journey we had together.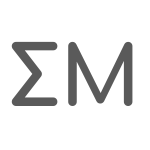 "You stand out"
MBA, Commercial Director
SM
I feel the need to express in writing my enthusiasm for the course and the outcome. I succeeded to see exactly the steps I needed to pay attention in order to design my next career plan. Finally, I want to point out your ability to actively listen and to receive the concerns of your coachee with real interest. Your ability helps greatly in the course of the sessions and I believe that you stand out not only as a coach but as a human too. Thank you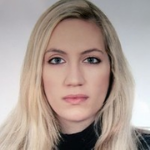 "I changed my attitude towards life"
Artemis Dimitroula,
Architect
The great success for me is the impetus that got to act against my expectations and even succeed! What I learned is to sidetrack the fear that kept me still. I dare say that I managed to gain with your help many experiences that others would never have because they just did not try. I am grateful. Wherever I get I will always know and I want you to know too that your contribution was substantial.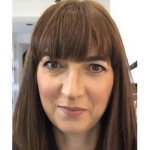 "I am giving you a 10"
Maria Kaloutsa
Civil Engineer, Senior Executive
The satisfaction of our coaching meetings was maximum. The work you do is excellent. I am very happy with the work we did together and the results I had. Surely if there was a rating I would give you a 10!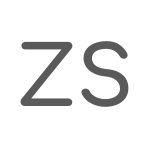 I became braver
Zsofia Juhasz
Executive Coach, Australia
I enjoyed working with Barbara as she inspired me to go beyond my comfort zone and challenged me to be braver in my actions. I am looking forward to a successful and action-packed year as a result of the plans I implemented with her support. Many thanks again!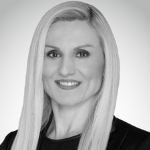 "I am grateful"
Natasa Koumpourelou, ACC
CSTP 1 Graduate, Partner, Consulting Services | Transformation Delivery, EY
A program that combines creativity, practical theory, know-how, and wisdom embedded in practical application and in many interactions. A really well-designed program with a team of excellent experts of the coaching industry who help to holistically embrace coaching practice, tools, and methodologies.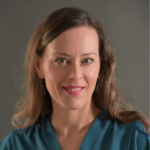 "A program that came as a "gift" in my life "
Claire Venetsanakou, ACC
CSTP 1 graduate | Learning & Development | Organizational Psychologist | Fast Focused Change
Everything was wonderful! The group of participants, the choice of space, the educational material, the approach during teaching and practice, the instructors/coaches. The liveliness and faith of the excellent Barbara Asimakopoulos to transmit the best know-how in the most effective way leave no room for anything less! Her contribution but also this of her amazing team was critical and important, every time. I feel lucky and thankful for participating in this program. A program that came as a "gift" in my life as it found me looking to enrich my profile and enhance my professional career.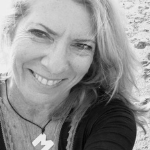 " People need more visionaries like Barbara"
Sissy Stranomyti, ACC
CSTP 2 graduate | Lawyer | experiential holiday designer | gastronomy enthusiast turned Life Coach.
The journey in the art of coaching with Barbara was fascinating, the awareness and her organization in a simple and understandable way were one of the greatest gifts of her program. Along with the initiation into Aristotelian virtues and ancient wisdom. Barbara is a Guide. Open, heartfelt, with wisdom and prudence, affectionate, enthusiastic, and incredibly intelligent emotionally, he takes you by the hand and wisely guides you to a very refined form of facilitation, which holistically transforms people. It teaches you that when you become a coach, you are constantly ready to expand, change and grow even in the sharpest turns of your life, transforming vulnerability into inspiration and strength. There is no return when you enter her universe, her VIP coaches confirm this dynamically.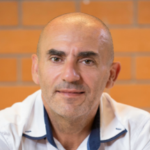 You do not need to travel abroad in order to receive such a high level of knowledge
George Chatzivasilas, CSTP 3 graduate
Assets Marketer, Leadership & Business Coach
It gives you all the tools and skills one needs to practice Coaching. But the most important is that it does not stay in theory, the so many hours of practice supervised by credentialed, excellent coaches give you the confidence you need to feel ready for any client. The fact that Barbara has incorporated ancient Greek philosophy is an added value. I would like to thank Barbara Asimakopoulou for sharing her knowledge and experience but also to congratulate her because she managed a Greek program to be recognized by the ICF and to be equal to the international programs.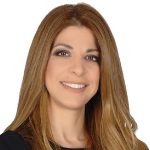 "Unique team of contributors"
Roy Filou, CSTP 2 graduate
Group Brand Manager Nestle Waters,
My participation in the program "Coaching Skills & Tools in practice" of the unique Barbara Asimakopoulou is the most beautiful gift I have offered myself. From the first lesson, I saw an improvement in how I see and manage myself, my environment, my team, my co-workers, discovering balance, clearer aiming, encouragement-recognition, awareness, and fulfillment. A journey of discovery and evolution. I highly recommend it to anyone who wants to establish their own values, stand out as a leader and enhance prosperity for the common good.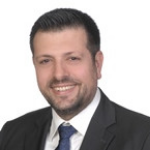 "I found extremely interesting her approach based on the words of wisdom of the greatest Ancient Greek philosophers"
Vaggelis Papalaios
Regional Division Manager, Marine Division at Alfa Laval
I had the opportunity of being mentored by Barbara during the Coaching and Leadership program she organised for us. Ηer high skills and competencies, as well as her focused and methodical guidance in each program's phase were the key factors for me to understand and develop my own leadership profile. I found extremely interesting the fact that Barbara's methodology was based on the words of wisdom of the Ancient Greek philosophers. I strongly recommend her services to those who are interested in be transformed to the leaders of tomorrow.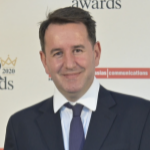 "Barbara works deeply,with passion, gaining trust and achieving positive changes and a great performance
Dimitris Poulos
Managing Director Alfa Laval Greece
Being cooperated with Barbara in a leadership program in my current company. She has really delivered extraordinary results in the behaviors of my employees. Her work is personal with passion with people. Fully recommend for coaching and leadership programs.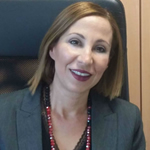 "Barbara unlocked my potential"
Maria Kolokytha
HR Manager INTERSPORT Greece and Cyprus
I had the privilege of working with Barbara as my coach. It is very effective in overcoming any obstacles. Her deep empathy and emotional intelligence pushed me to understand the behavior that was holding me back. She has the ability to modify her approach based on my strengths and my character, leading me to discover my own truth. The questions pushed me towards change and clarity. I highly recommend her.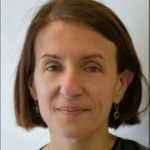 "The results and feedback have been impressive"
Alessia Villa
HR Manager Region Adriatic presso Alfa Laval
Barbara supported me in a very important project for Coaching and Developing our Leaders in Greece. I really recommend Barbara's work for her warm approach and business-focused mindset.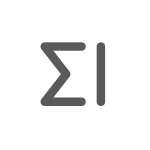 "It 's wonderful to work with Barbara"
Stathis Ioannou
Financial Controller
She has an exceptional expertise in coaching. She made me feel comfortable for all my issues and worries. She is very dedicated and methodical. Always ready for help! Thank you Barbara for your exiting leadership development coaching!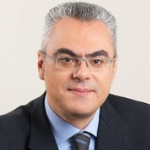 "A pioneering combination of the golden knowledge of the ancient Greek philosophers and modern coaching"
Pantelis Charitos
Marketing Manager Bio Dermatology/Immunology Department - LEO Pharma
Excellent executive coaching commissioned by my company. Barbara had a unique way of creating an open and friendly environment while keeping the focus on the business goals, which have been set together, as a top priority. A solid action plan. These will definitely help my current and future professional and personal steps for sure!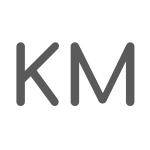 «Η Βαρβάρα κρατά τις υποσχέσεις της»
Κωνσταντίνος Μανουσάκης
Senior Director
Είναι πολύ ευγενική με υψηλή ενσυναίσθηση και εξαιρετικές ικανότητες coaching. Παρέχει αληθινή υποστήριξη. Είναι δημιουργική, ενεργητική και αποτελεσματική. Συνιστώ ανεπιφύλακτα τις υπηρεσίες της.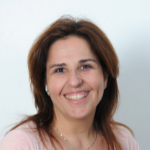 You are my Muse who leads me to my own path!
Anna Kirikou
Operations'Manager Γεώργιος Κηρύκος & Σια ΟΕ
As you said, "Inhalation is energy and exhalation is action." You have become my inspiration for me to exhale my goals!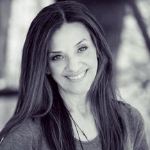 Barbara showed me what a leader with a growth mindset should be like
Mania Polemis
CSTP 2 Graduate | Life Coach
I was taken by the hand with care and encouragement, leading me through a path of knowledge, feelings, wisdom and support to face my fears, weaknesses and vulnerability. All this wrapped in kindness and gratitude. This is all Barbara! She shared her wisdom with us, spread her light, gave us wings to fly all with genuine care. Having done this amazing program I'm grateful. I highly recommend it.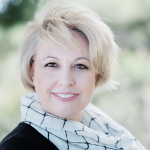 "Woman with ethos, dignity and above all kindness of soul"
Evaggelia Bakola, ACC
CSTP 3 Graduate | Life & Health coach | Health Visitor
Wonderful Barbara! My decision to attend the training program "CSTP -Coaching Skills & Tools in Practice" was decisive for my development as a professional coach. The coaching profession gave me security and confidence in my steps.
"Clear motive for the development of the participants"
Maria Antoniadou
CSTP 2 Graduate | Assistant Professor of the School of Dentistry, EKPA
I received this special energy, experience and love in the program of Barbara for the VIP coaches that she wants to create as an offer to the society with unique professional-inspired Coaches. If the motivation behind every professional initiative is the development of the participants, as it was clear that it belongs to Barbara, then this initiative will continue to flourish. I hope to create a huge family of VIP coaches who in turn will inspire others to realize their personal potential.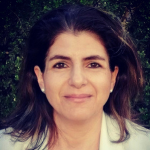 "I immediately achieved amazing results in my life"
Stavrini Katselli
CSTP 2 Graduate | Life Coach for Parents | Founder Mamapapia | Museologist
I was looking for my next professional move and it exceeded all my expectations! Very well structured, with the appropriate flexibility in the study and application of new knowledge. From the beginning, it enhanced my professional and personal development as well as my relationships. The zeal, method, guidance and experience of Barbara as well as the other experienced Coaches contributed decisively. I realized my potential, my strengths to face my weaknesses, to lead myself and to be active to achieve my goals!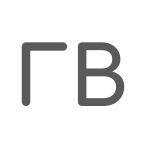 "Precious life supply"
Julie Venizelou
CSTP 2 Gradute | Business Development Specialist at MarineTraffic
Thank you for the unique life journey. So many different entities all of us, and yet you managed to unite us like a multifaceted mosaic of personalities with a common purpose. This educational experience under your wings, on the one hand, will be unforgettable in my memory as a valuable life supply, and on the other hand, I will always be its ambassador!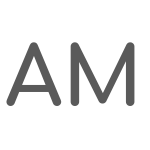 "You inspire change"
Anna Boutloukou
Athletic Coach
They say that teaching is more than just sharing knowledge, it is inspiring change! Finally a woman who confirms what she teaches with her personal example! Excellent teacher, wonderful person, ideal coach!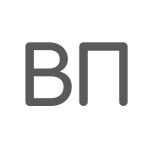 "Pioneering"
Vasiliki Papalouka
"Effective-pioneering-groundbreaking-intense-competitive."
"Reason for a new beginning".
Efthimia Goudenoudi
Entrepreneur, life coach
"Mrs. Asimakopoulou Barbara, who led this program, clearly sets out and gives impetus with a unique guidance to discover your inner strength so that you can make a fresh start."