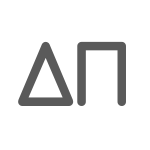 "Ηχηρό παρόν της φιλοσοφικής σκέψης"
Δημήτρης Π.
Vodafon Greece
Ένα συμπυκνωμένο ηχηρό παρόν της φιλοσοφικής σκέψης στη σημερινή εποχή με άμεση εφαρμογή στην καθημερινή μας ζωή, ως φάρος που βοηθά όλους να επαναπροσδιορίσουμε τους στόχους, στις συμπεριφορές και τις σκέψεις μας αναλαμβάνοντας ενεργό ρόλο στη ζωή μας.
"Big gain"
Elena Pantelidou
Health & Safety Vidafon
The Keep Calm & Stay Positive program responded to our people's needs for more positive thinking and discharge techniques. Participants discovered another perspective on their way through philosophy and they experienced with enthusiasm small and different doses of meditation. It was a big gain for those who attended, both in personal and professional level, focusing on the additional benefits in customer management.
Book of Reference , source of power
Nansy Papalexandris
Emeritus Professor HRM AUEB
Each page hides something valuable. It is a reference book that you can refer to often to draw strength, inspiration and lessons. I have known Barbara for years and I believe that she is a living example of optimism, search for truth and effort to help those around her by transmitting the valuable knowledge and experiences she has gained from her serious studies and rich professional experience.
Αριστουργηματικό
Άννα Καραμάνου
τ. Πρόεδρος Επιτροπής FEMM, Ευρωπαϊκο Κοινοβούλιο
Το βιβλίο με αριστουργηματικό τρόπο σού δείχνει πώς μπορείς να εμπλουτίσεις τη ζωή σου και να εκπληρώσεις όλα σου τα όνειρα, μέσα από τη σωκρατική αυτογνωσία, την αξιοποίηση του δυναμικού σου, την πίστη σε αξίες και την άσκηση ηγεσίας σύμφωνα με την Αριστοτελική ηθική και λογική. Πρόκειται για ένα βιβλίο με καθαρή γραφή, που συνδυάζει την επιστημονική γνώση με την πρακτική του σύγχρονου coaching και μπορεί, ταυτόχρονα, να γίνει εργαλείο εσωτερικής προσωπικής επανάστασης και κοινωνικής ευημερίας.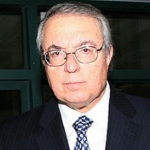 Eξαίρετο βιβλίο
Γεώργιος Μπαμπινιώτης,
Kαθηγητής Εθνικού και Καποδιστριακού Πανεπιστημίου
Tο βιβλίο σας "Εσωτερική Χειραφέτηση" για την ηγεσία είναι εξαίρετο. Αξιοποιείτε μια μεγάλη ποικιλία παραγόντων- ιδεών, πνευματικών στοιχείων, ψυχικών ιδιοτήτων κλπ.- που πράγματι διαμορφώνουν και χαρακτηρίζουν τον ηγέτη. Η συχνή αναφορά στον Σωκράτη δίνει μια άλλη διάσταση στο βιβλίο σας. Συγχαρητήρια.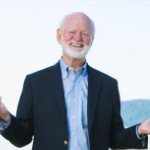 An incredible leadership resource
Marshall Goldsmith
Thinkers 50 #1 Executive Coach and two-time #1 Leadership Thinker in the world. New York Times #1 bestselling author of Triggers, Mojo, and What Got You Here Won't Get You There.
from Barbara Asimakopoulou! Become an effective and moral leader that achieves your goals and leads your team to high performance with Inner Emancipation.
"A candid and thoughtful interaction"
S.S.
Practice Manager, West and Central Africa The World Bank
It was great to have a candid and thoughtful interaction on my key challenges and vision. Our conversation allows me to reflect on my leadership vision, including setting goals to progress incrementally towards my goals and ambition.
"Even 1 hour was transformative"
A.K.
Senior Director at World Bank Group
My main take outs were to persevere in trying to engage the team, even if right now their attention is elsewhere, and not to fret over things I cannot change. The quickness and vigor with which you challenged me was a surprise at first, but was effective. The discipline of identifying which problems cannot be solved, Stoic-style, helped clarify my way forward.
"Νιώθω έτοιμος για την απογείωσή μου"
Γιάννης Βλαχάκης
Σύμβουλος Επιχειρήσεων, Κρήτη
Νιώθω ότι μου ανοίχτηκε ένας δρόμος και όλα αυτά που τόσο καιρό ήταν ανάκατα στο μυαλό μου, σήμερα έχουν μπει σε μια σειρά. Νοιώθω ότι μου έδειξε τα φτερά που κρύβω μέσα μου και πόσο έτοιμος νιώθω για την απογείωσή μου.
"Πολύ πλούσιο περιεχόμενο"
Θοδωρής Πανέλης
Cosmote e-value
Zωντανό, πλήρες σε θεωρητικό επίπεδο που εστιάζει στο coaching από διαφορετικές προσεγγίσεις, διαδραστικό, με πολύ πλούσιο περιεχόμενο και case studies που εφαρμόζουν στην πράξη κάθε θεωρητικό κομμάτι. Από τα καλύτερα σεμινάρια που έχω παρακολουθήσει.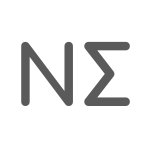 "Aνοιξε τον τρόπο σκέψης μου"
Νίκος Σακελλαρίου
Medical Representative
Aνακάλυψα σημαντικά πράγματα για μένα και μου έδωσε τη θέληση να αλλάξω και να κάνω πράγματα που θα με αναδείξουν και θα με κάνουν καλύτερο! Με οδηγό την κα Βαρβάρα Ασημακοπούλου, χαρισματική και ικανότατη, που μας ενέπνεε σε όλη τη διαδρομή. Το Coaching Leadership εκτός από προσωπική βελτίωση, με βοήθησε και επαγγελματικά για καλύτερη απόδοση κι εξέλιξη, μαθαίνοντας να διεκδικώ αυτό που αξίζω!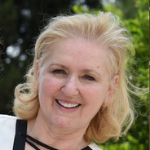 "Η αμεσότητά της εκμηδενίζει κάθε απόσταση"
Λυδία Αντωνίου
Ιδρύτρια της εταιρείας Lydia's Homemade Pastries
"Ένα νέο μοντέλο ηγεσίας που προσφέρει στους ανθρώπους αυτογνωσία και δύναμη για να προχωρήσουν στην προσωπική και επαγγελματική τους ολοκλήρωση. Πολλά μπράβο στην κυρία Βαρβάρα Ασημακοπούλου. Η αμεσότητά της εκμηδενίζει κάθε απόσταση και η διδασκαλία της "Σωκρατική", σε προκαλεί, σε παρακινεί και σε δεσμεύει, με στόχο, "να ζήσεις την ζωή που σου αξίζει, μια ζωή με νόημα".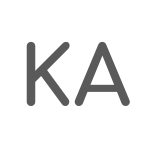 "H καλύτερη εκδοχή του εαυτού μας"
Κλεοπάτρα Ανερούσου
Eπιχειρηματίας
"Ένα εξαιρετικό πρόγραμμα που σε βάζει στη "μηχανή αναζήτησης" που λέγεται coaching για να σκάψεις βαθιά για την αλήθεια σου. H εξαιρετική κα Ασημακoπούλου, με μαεστρία μας προκαλεί και μας προσκαλεί σε αυτήν την υπέροχη σύνδεση και ευθυγράμμιση με τις αξίες μας, με την αρχαία ελληνική φιλοσοφία και με το πως θα μπορούσαμε να γίνουμε η καλύτερη εκδοχή του εαυτού μας!"
"Important and effective program"
Ioanna Georgiou
HR Executive
I am ready to create vision with my team to which everyone will be engaged. Important and effective program.
"We have the power to influence our lives"
Efi Papadogianni,
Director at KONE
And our wider environment even with small simple things! I also learnt to be able to react to challenges such as "what do we do in this situation where we are?"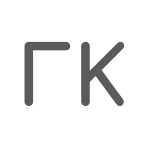 "Exceeded my expectations"
Giannis Kreatsoulis
Agency Manager NN Hellas
This program exceeded my expectations. Trainers immediately won the sincere and enthusiastic participation of my sales people and overcame any initial reservations. I was impressed by the atmosphere.. Smiles and energy.
"You're an excellent guide"
Elena Lekaki, MSc
Insurance Consultant
Dear Barbara, Thank you for the excellent "professional know-thyself journey" . It was a great experience in setting priorities, objectives and clarifying thinking. By your worthiness and competency you managed to give me guidance, and with your humanity to touch me and make our coaching more effective. You're an excellent guide and I really enjoyed this journey we had together.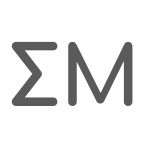 "You stand out"
MBA, Commercial Director
SM
I feel the need to express in writing my enthusiasm for the course and the outcome. I succeeded to see exactly the steps I needed to pay attention in order to design my next career plan. Finally, I want to point out your ability to actively listen and to receive the concerns of your coachee with real interest. Your ability helps greatly in the course of the sessions and I believe that you stand out not only as a coach but as a human too. Thank you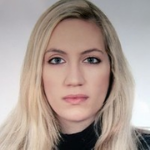 "I changed my attitude towards life"
Artemis Dimitroula,
Architect
The great success for me is the impetus that got to act against my expectations and even succeed! What I learned is to sidetrack the fear that kept me still. I dare say that I managed to gain with your help many experiences that others would never have because they just did not try. I am grateful. Wherever I get I will always know and I want you to know too that your contribution was substantial.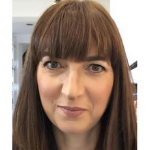 "I am giving you a 10"
Maria Kaloutsa
Civil Engineer, Senior Executive
The satisfaction of our coaching meetings was maximum. The work you do is excellent. I am very happy with the work we did together and the results I had. Surely if there was a rating I would give you a 10!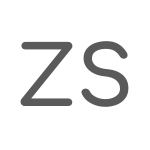 I became braver
Zsofia Juhasz
Executive Coach, Australia
I enjoyed working with Barbara as she inspired me to go beyond my comfort zone and challenged me to be braver in my actions. I am looking forward to a successful and action-packed year as a result of the plans I implemented with her support. Many thanks again!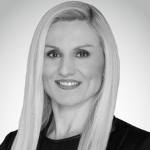 "I am grateful"
Natasa Koumpourelou, CSTP 1 Graduate
Director at Multinational
A program that combines creativity, practical theory, know-how, and wisdom embedded in practical application and in many interactions. A really well-designed program with a team of excellent experts of the coaching industry who help to holistically embrace coaching practice, tools, and methodologies.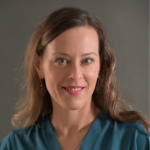 "A program that came as a "gift" in my life "
Claire Venetsanakou, ACC, CSTP 1 graduate
Organizational Psychologist, Executive Coach
Everything was wonderful! The group of participants, the choice of space, the educational material, the approach during teaching and practice, the instructors/coaches. The liveliness and faith of the excellent Barbara Asimakopoulos to transmit the best know-how in the most effective way leave no room for anything less! Her contribution but also this of her amazing team was critical and important, every time. I feel lucky and thankful for participating in this program. A program that came as a "gift" in my life as it found me looking to enrich my profile and enhance my professional career.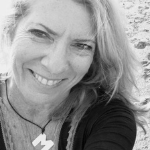 " People need more visionaries like Barbara"
Sissy Stranomyti, ACC, CSTP 2 graduate
Lawyer, Founder of Delitopia
The journey in the art of coaching with Barbara was fascinating, the awareness and her organization in a simple and understandable way were one of the greatest gifts of her program. Along with the initiation into Aristotelian virtues and ancient wisdom. Barbara is a Guide. Open, heartfelt, with wisdom and prudence, affectionate, enthusiastic, and incredibly intelligent emotionally, he takes you by the hand and wisely guides you to a very refined form of facilitation, which holistically transforms people. It teaches you that when you become a coach, you are constantly ready to expand, change and grow even in the sharpest turns of your life, transforming vulnerability into inspiration and strength. There is no return when you enter her universe, her VIP coaches confirm this dynamically.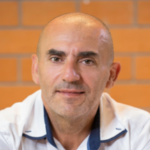 You do not need to travel abroad in order to receive such a high level of knowledge
George Chatzivasilas, CSTP 3 graduate
Assets Marketer, Leadership & Business Coach
It gives you all the tools and skills one needs to practice Coaching. But the most important is that it does not stay in theory, the so many hours of practice supervised by credentialed, excellent coaches give you the confidence you need to feel ready for any client. The fact that Barbara has incorporated ancient Greek philosophy is an added value. I would like to thank Barbara Asimakopoulou for sharing her knowledge and experience but also to congratulate her because she managed a Greek program to be recognized by the ICF and to be equal to the international programs.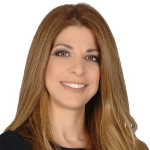 "Unique team of contributors"
Roy Filou, CSTP 2 graduate
Group Brand Manager Nestle Waters,
My participation in the program "Coaching Skills & Tools in practice" of the unique Barbara Asimakopoulou is the most beautiful gift I have offered myself. From the first lesson, I saw an improvement in how I see and manage myself, my environment, my team, my co-workers, discovering balance, clearer aiming, encouragement-recognition, awareness, and fulfillment. A journey of discovery and evolution. I highly recommend it to anyone who wants to establish their own values, stand out as a leader and enhance prosperity for the common good.
"I found extremely interesting her approach based on the words of wisdom of the greatest Ancient Greek philosophers"
Vaggelis Papalaios
Regional Division Manager, Marine Division at Alfa Laval
I had the opportunity of being mentored by Barbara during the Coaching and Leadership program she organised for us. Ηer high skills and competencies, as well as her focused and methodical guidance in each program's phase were the key factors for me to understand and develop my own leadership profile. I found extremely interesting the fact that Barbara's methodology was based on the words of wisdom of the Ancient Greek philosophers. I strongly recommend her services to those who are interested in be transformed to the leaders of tomorrow.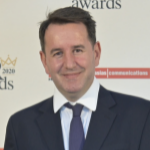 "Barbara works deeply,with passion, gaining trust and achieving positive changes and a great performance
Dimitris Poulos
Managing Director Alfa Laval Greece
Being cooperated with Barbara in a leadership program in my current company. She has really delivered extraordinary results in the behaviors of my employees. Her work is personal with passion with people. Fully recommend for coaching and leadership programs.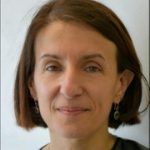 "The results and feedback have been impressive"
Alessia Villa
HR Manager Region Adriatic presso Alfa Laval
Barbara supported me in a very important project for Coaching and Developing our Leaders in Greece. I really recommend Barbara's work for her warm approach and business-focused mindset.
"It 's wonderful to work with Barbara"
Stathis Ioannou
Financial Controller
She has an exceptional expertise in coaching. She made me feel comfortable for all my issues and worries. She is very dedicated and methodical. Always ready for help! Thank you Barbara for your exiting leadership development coaching!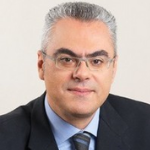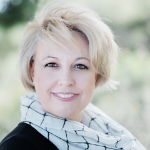 "Άνθρωπος με ήθος, αξιοπρέπεια και κυρίως ευγένεια ψυχής"
Ευαγγελία Μπακόλα, απόφοιτη CSTP 3
Life & Health coach Επισκέπτρια Υγείας
Υπέροχη Βαρβάρα Ασημακοπούλου! Η απόφαση μου να παρακολουθήσω το εκπαιδευτικό πρόγραμμα "CSTP -Coaching Δεξιότητες & Εργαλεία στην Πράξη" υπήρξε καθοριστική για την εξέλιξη μου ως επαγγελματίας coach. Ο κώδικας δεοντολογίας του διεθνή οργανισμού ICF , η αρχαία ελληνική φιλοσοφία ,η αισιοδοξία και η αγάπη της Βαρβάρας για το επάγγελμα του coaching έδωσαν ασφάλεια και σιγουριά στα βήματά μου. Ένα μεγάλο ευχαριστώ για όλη την εμπειρία!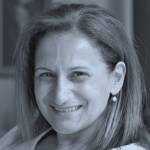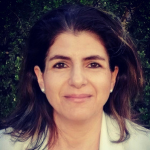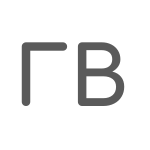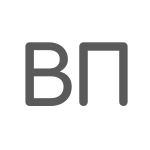 "Πρωτοπορία"
Βασιλική Παπαλουκά, CL ΕΚΠΑ
"Αποτελεσματικό-πρωτοποριακό-ρηξικέλευθρο-έντονο-ανταγωνιστικό."
"Αφορμή για καινούργια αρχή"
Ευθυμία Γκουντενούδη, CL ΕΚΠΑ
"Η κυρία Ασημακοπούλου Βαρβάρα που ηγήθηκε αυτού του προγράμματος θέτει ξεκάθαρα και δίνει ώθηση με μια μοναδική καθοδήγηση να ανακαλύψεις την εσωτερική σου δύναμη έτσι ώστε να κάνεις μια καινούρια αρχή.."