I am on a mission:
to help high-potential men & women light up their path, be energized, and claim more happiness for themselves, their people, and our society. I am here to create a community of Visionary, Innovative & Powerful Coaches and Coach leaders working towards a Sustainable Society for all.
Barbara Asimakopoulou
.
Leadership Coach, Founder and Executive Director HRE
Barbara is ranked #1 executive coach in Athens 2021 (according to influence digest+ independent international research) an award-winning visionary & innovative entrepreneur (HR Award 2020), professional coaching trainer, author & speaker with an international reputation, and one of Greece's top female leadership thinkers.
Her distinctive personal coaching signature is based on words of wisdom of Greek philosophers. Her unique methodology ``Philosophy & Coaching in Practice`` supports individuals who desire more action & happiness on their journey to inner & outer leadership and companies who desire efficiency and sustainability.
Barbara Asimakopoulou
Read more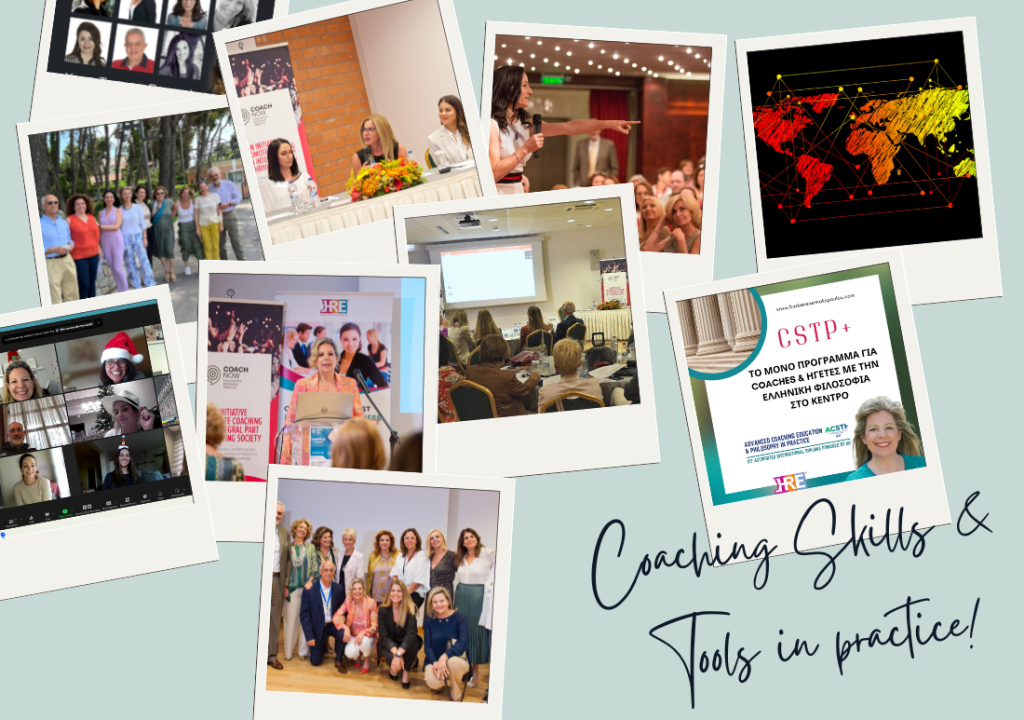 Professional Coaching Diploma
.
ACSTH by ICF Coaching Diploma
The "Coaching Skills and Tools in Practice" 10-month program is the first internationally recognized professional training in Coaching with Classic Philosophy at its center and the highest standards of the International Coaching Federation (ICF), the leading global organization for professional coaches and coaching.
It has been approved for 100 coaching-specific training hours (ACSTH), emphasizing practice, philosophy, & research, and implemented for the first time in 2018 with excellent testimonials.
The new cohort starts on December 2023 and is for English speakers too—10-month Flexible e-learning education with live real-time zoom meetings and a 4-day in-person retreat in Athens, Greece.
Our vision is to create a big community of Visionary, Innovative, Powerful Coaches and Coach Leaders working towards a Sustainable society for all.
Designed by Barbara Asimakopoulou, the lead coach trainer, supported by an exceptional international team of experts and professional coaches.
Read more
Corporate Performance & Sustainability
.
CORPORATE PROGRAMS FOR INNER & OUTER LEADERSHIP
Our annual international meeting
.
Phygital Conference
BOOK NOW
The mission of COACH NOW is to recognize and promote Coaching as an integral part of a flourishing & sustainable society and as a critical factor in ensuring positive internal and external change.
COACH NOW is based on three pillars: philosophy, research, and practice.
For this reason, the following have been created:
-A strong, inspiring, and supportive international community with shared values ​​and an essential goal for sustainable human development
-An annual conference with international speakers and topics with modern and innovative speakers and global academic research, philosophy, and science in the art of Coaching.
-A training program that leads to an ACSTH by ICF "Professional Coaching Diploma" to forge the same vision and values with professional coaches and coach leaders. The "Coaching Skills & Tools in Practice" Program, in English, is accredited by ICF and recognized for its unique content based on Classic Greek Philosophy.
-Innovative and bold initiatives such as "Your Time of Power," a campaign to offer free Coaching to the community for social empowerment and impact.
9:00 am - 9:00 pm,
Apr 1, 2023
An innovative program for the development of leadership skills and the introduction of a new culture with central pillars: coaching, stakeholders' participation, and ancient Greek philosophy (Philosophership © and Cave Approach ©) with impressive results.

4 unique hotels in different locations, with different cultures, organization system, and leadership, challenges from many changes that they have been through in the near past

Οι συμμετέχοντες με το διαλογισμό αποκτούν την καλύτερη επαφή με τον εαυτό τους και στη συνέχεια με τη φιλοσοφία ανακαλύπτουν λύσεις αντιμετώπισης αλλαγών, και κρίσεων. Επιπλέον αναγνωρίζουν τη σημασία να ζουν μια ζωή με νόημα βάσει προσωπικών κινήτρων και αξιών με σκοπό το ευ-ζην.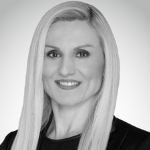 "I am grateful"
Natasa Koumpourelou, CSTP 1 Graduate
Director at Multinational
A program that combines creativity, practical theory, know-how, and wisdom embedded in practical application and in many interactions. A really well-designed program with a team of excellent experts of the coaching industry who help to holistically embrace coaching practice, tools, and methodologies.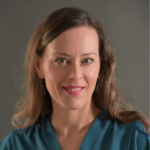 "A program that came as a "gift" in my life "
Claire Venetsanakou, ACC, CSTP 1 graduate
Organizational Psychologist, Executive Coach
Everything was wonderful! The group of participants, the choice of space, the educational material, the approach during teaching and practice, the instructors/coaches. The liveliness and faith of the excellent Barbara Asimakopoulos to transmit the best know-how in the most effective way leave no room for anything less! Her contribution but also this of her amazing team was critical and important, every time. I feel lucky and thankful for participating in this program. A program that came as a "gift" in my life as it found me looking to enrich my profile and enhance my professional career.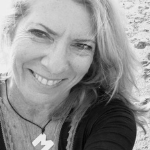 " People need more visionaries like Barbara"
Sissy Stranomyti, ACC, CSTP 2 graduate
Lawyer, Founder of Delitopia
The journey in the art of coaching with Barbara was fascinating, the awareness and her organization in a simple and understandable way were one of the greatest gifts of her program. Along with the initiation into Aristotelian virtues and ancient wisdom. Barbara is a Guide. Open, heartfelt, with wisdom and prudence, affectionate, enthusiastic, and incredibly intelligent emotionally, he takes you by the hand and wisely guides you to a very refined form of facilitation, which holistically transforms people. It teaches you that when you become a coach, you are constantly ready to expand, change and grow even in the sharpest turns of your life, transforming vulnerability into inspiration and strength. There is no return when you enter her universe, her VIP coaches confirm this dynamically.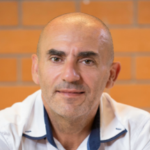 You do not need to travel abroad in order to receive such a high level of knowledge
George Chatzivasilas, CSTP 3 graduate
Assets Marketer, Leadership & Business Coach
It gives you all the tools and skills one needs to practice Coaching. But the most important is that it does not stay in theory, the so many hours of practice supervised by credentialed, excellent coaches give you the confidence you need to feel ready for any client. The fact that Barbara has incorporated ancient Greek philosophy is an added value. I would like to thank Barbara Asimakopoulou for sharing her knowledge and experience but also to congratulate her because she managed a Greek program to be recognized by the ICF and to be equal to the international programs.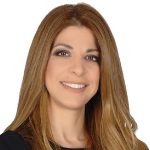 "Unique team of contributors"
Roy Filou, CSTP 2 graduate
Group Brand Manager Nestle Waters,
My participation in the program "Coaching Skills & Tools in practice" of the unique Barbara Asimakopoulou is the most beautiful gift I have offered myself. From the first lesson, I saw an improvement in how I see and manage myself, my environment, my team, my co-workers, discovering balance, clearer aiming, encouragement-recognition, awareness, and fulfillment. A journey of discovery and evolution. I highly recommend it to anyone who wants to establish their own values, stand out as a leader and enhance prosperity for the common good.
From the blog
.
Read articles on my favourite topics
If there's one thing that helps us improve our performance and develop our skills, it's feedback. Giving or receiving feedback may not always be easy, but we must remember that it is a valuable tool for personal growth and professional success.