Socrates' legacy endures as an architect of the coaching discipline. His pioneering efforts set in motion a professional endeavour dedicated to guiding individuals on their journey towards realizing their full potential.
Stop it and offer a credible and effective coaching education to your leaders, especially the chosen ONE. Additionally, hire a coach for yourself, a "confidant" who will listen, understand, and help you stand out and achieve your ultimate vision.
Words are a communication tool and, at the same time, represent our experiences. If we change the words, we can change our experiences. Our inner wealth is indeed expressed only by a rich vocabulary.
Do you want to be the next one who will leave this life and be recognized after death? Do you know how many thousands of remarkable people existed, in all lengths and widths of the earth, who had a great message or work to share and who did not find the recognition they deserved when they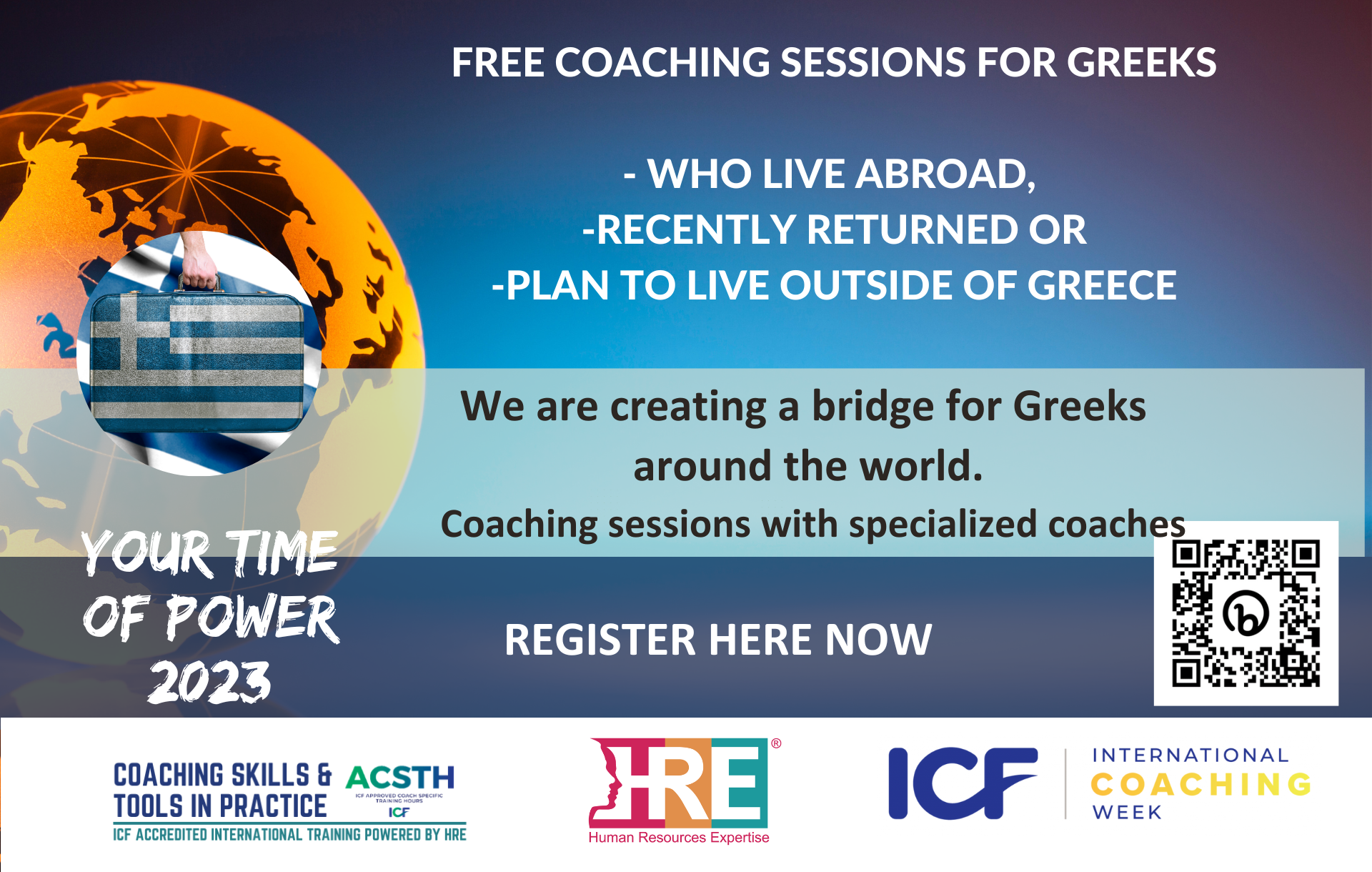 Voluntary project for Greek men and women living outside Greece with free coaching sessions from specialized coaches to support them in adapting to their life abroad.